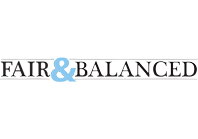 Fair and Balanced is a free online news source; aided by new technology, new processes and a passion to make a difference to the way news coverage is presented.
Kotsialos.com is the Founder for this idea and concept.  We aim to bring together the right people to deliver this start-up, enabling us to deliver our technology and together, we can disrupt the traditional editorial print-driven paradigm.
We believe the future of news content should be free, intuitive and reader-centric. Readers should be able to choose their content intuitively, and journalists should be able to transparently declare their personal beliefs and build communities of readers around the news they choose to cover. We also believe journalists should share in the profit, and through this profit-share paradigm be able to commit to the delivery of news on a more authentic level than solely through the directive of an editor or publisher.
We are keen to hear from anyone who is keen to get involved. In the meantime feel free to head over to http://fairandbalanced.com.au to lend your support.